What's Inside
Revitalizing Blend | How to Use: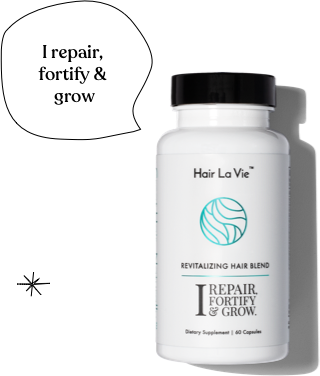 Take two (2) capsules daily. We recommending taking one capsule with breakfast and one with dinner.
60 capsules per bottle (30-day supply)

---
Hair La Vie Shampoo: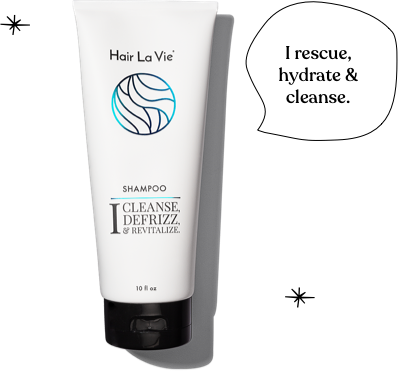 Hair La Vie Shampoo is a gentle salon cleanser AND a liquid hair vitamin in one that can be applied directly to your scalp for fast absorption.

Gentle cleansers remove buildup without stripping hair
Has natural proteins/amino acids for strength
No SLS, dyes or parabens and color safe
---
Restore Conditioner: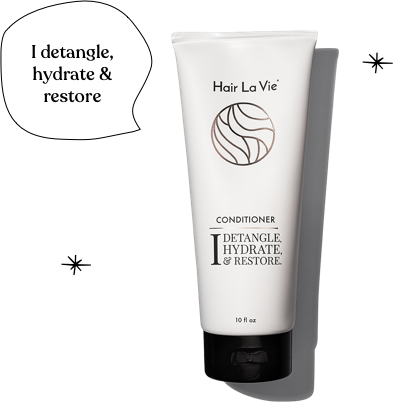 Hair La Vie Conditioner uses 21 different essential oils, vitamins and extracts to hydrate, detangle and restore your hair, giving it that healthy, glowing look.

21 ingredient blend (including 11 essential oils)
Uses gentle detangling agents
No SLS, dyes or parabens and color safe
---
Hair La Vie Mask | 8 oz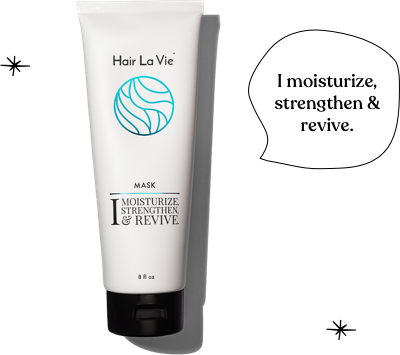 Hair La Vie Mask offers a deep salon conditioning at home, that will be your main line of defense against dry, lifeless hair.
11 vitamins & essential oils
Aids with frizz, boosts curls, softens
No parabens, phthalates, dyes or alcohol
---

Money Back Guarantee
Every Hair La Vie product comes with an unconditional 90-day 100% money-back guarantee.
Feel confident and secure buying from Hair La Vie. If you're not completely satisfied with your results, we will refund your order for up to 90 Days, no questions asked. You read that right, you have a full three months to return under our risk-free offer, and that goes for products that are opened or unopened, used or unused. Only one refund per household per year. For more details, please see our refund policy.
See The Results
Emily
"I Can Be The Best."
Featured Products

Name: Emily

Hair Type: 2A (Slightly wavy near the ends, with natural shine)

Nature: Tends to get frizzy easily, and split ends are an issue.

Issues: hair loss, dry scalp

Why are you #TeamLaVie? You feel the softness and you feel all that and when I dried my hair afterwards, it was like, wow. It wasn't weighted down, because when you have damaged hair you get all these products and they're kind of weighting you down.
Reviews
Write a Review
My hair is stronger

My hair used to be very dry and brittle. The very first time I used the Strength Collection, my hair is just beautiful. I do not have dry brittle hair. My hair is bouncy and shiny. I give these products 5 stars.

Perfect!!

My hair has grown so much and is thicker thanks to Hair La Vie. Just today my own hairdresser wanted this website so she can try it and my sister is on week 2!!!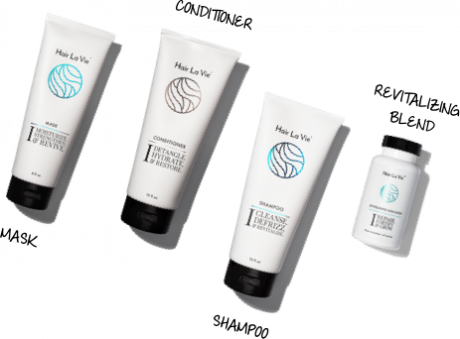 Your journey to a healthy hair transformation begins
Add To Cart