Discover How To Fight Hair Loss And Regrow Your Hair
The Natural Way
According to the American Academy of Dermatology, 40 percent of women will have visible hair loss and thinning by the age of 40.*
It can be devastating when dealing with hair loss. Worse, many of us feel alone when struggling with thinning hair, but the issue is much more common we might think. In fact, many of us begin losing our hair as early as our 20's.
We understand the emotional trail that stems from unexpected hair loss. That is why we want to help you learn why you may be experiencing hair loss and provide you with the all-natural solution that has been changing women's lives across the globe.

Learn more by watching this video with real testimonials: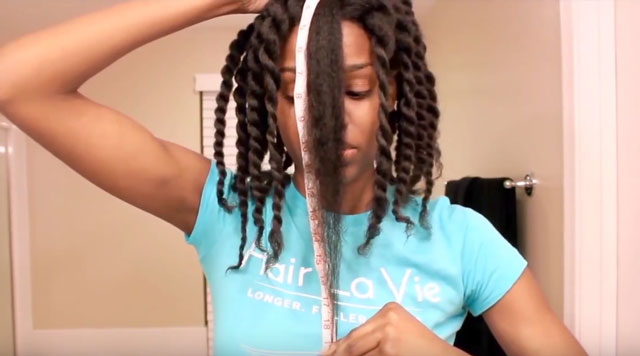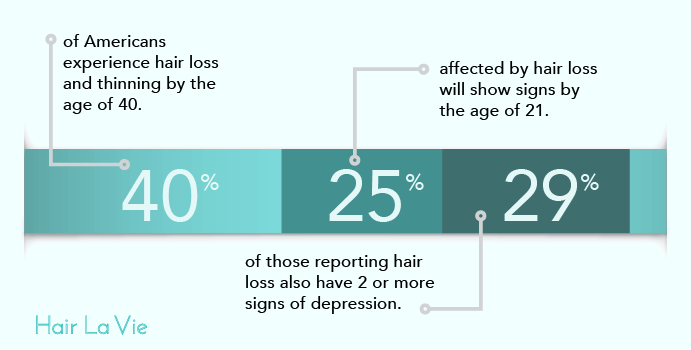 WHY IS THIS HAPPENING?
This is a heavy question, filled with as many answers as there are trichologists (hair specialists). First, let's look at the main causes of this prevalent issue.
Top 3 Causes of Hair Loss for Women

Hormonal Changes - Any hormonal shifts or imbalances can cause premature balding and/or thinning hair.

- Introduction of new medications
- Menopause
- Birth control
- Pregnancy
- Endocrine conditions that affect thyroid function
- Extreme stress
- Genetics
- Surgery

Overstyling. - Overstyling hair can cause your follicles to become shrunken or inflamed. This will will cause slow, thin, unhealthy hair growth.

- Flat iron
- Curling Iron
- Blow dryers
- Hair products
- Relaxers
- Color treatments
- Traction alopecia

Poor Nutrition - Your hair follicles need certain antioxidants and proteins to grow healthy hair. When not receiving the proper nutrition you will have slow growing,
weaker hair. This is the most essential part to growing healthy hair.

- Iron deficiency
- Crash dieting
- Fatty foods
- Alopecia
- Surgery
- Too much sugar
HOW DO YOU FIX IT?
Before going into the specifics of our methodology, let's dispel some of the more common hair growth myths:
1. Biotin Supplements
Simply taking a biotin supplement will not make your hair grow faster. In fact, it has been known to cause severe acne, headaches and breakouts.
2. Prenatal Vitamins
Due to their high iron content, prenatal vitamins should only be taken if a woman is pregnant. Too much iron in the blood can cause constipation, vomiting and nausea.
3. Trimming Hair
Hair grows from the root, not the ends. While trimming does make your hair look healthier, it does not affect the speed of growth.
HAIR LA VIE TO RESTORE HAIR LOSS
You deserve only the best results and nothing less. Get the healthiest hair possible, that will grow longer and fuller, faster than ever before with Hair La Vie.
Pretty packaging, flashy ads and paid celebrity endorsements mean nothing when the product does not work because it's made with cheap fillers. You need a good hair vitamin that can nourish your hair from the inside out.
Only Quality Natural Ingredients
Hair La Vie was designed to ONLY include ingredients that make the formula better. It contains 20 of the highest quality nutrients (more than any other product out there), and each plays a very specific role.
We spent a great deal of time researching the intricate stages of hair growth, then built Hair La vie around our findings. Our formula works in a three step process, and each ingredient plays a specific role.
1. The Scalp Hydration
Stage
2. The Root Repair
Stage
3. The Unbreakable Hair
Stage
1

The Scalp Hydration Stage

This is where Hair La Vie clears all buildup and debris from your scalp and clears up any redness, dryness or irritation.

Natural ingredients that help the scalp include:

(Click an ingredient to learn more)

Biotin

Biotin promotes a healthy metabolism of oils in the scalp, which prevents dryness. It is also known to strengthen the elasticity of the hair's cortex, which stops further breakage.

Vitamin A

Vitamin A is a natural antioxidant that helps regulate skin cells, which in turn aids in hair growth

Vitamin K

Vitamin K is essential for blood clotting, but is also known to benefit your hair and skin. Vitamin K deficiency may lead to premature hair loss.

Pantothenic Acid

Pantothenic Acid is another part of the B vitamin complex. It keeps the hair follicles clear of debris from dandruff and encourages new hair growth.

MSM

Methylsulfonylmethane (MSM) is a source of sulfur, which is an essential component of both collagen and keratin. Collagen keeps the skin supple and keratin is one of the building blocks of healthy hair and nails.

Flax Seed Oil

Flax seed oil contains omega-3 essential fatty acid that helps maintain healthy hair follicles by regulating the production of sebum oil in the scalp, increasing the retention of water, providing moisture, and relieving dry, itchy scalp.

*The minimum clinically tested daily amount needed to aid hair growth is 2500mcg. Biotin is one of the single most important ingredients in hair growth.

2

The Root Repair Stage

This is where we get to the root of the problem (pardon the pun). These ingredients help repair shrunken or inflamed follicles, which can be detrimental to hair growth.

Natural ingredients that help the follicle include:

(Click an ingredient to learn more)

B-Complex vitamins

The B-Complex vitamins help to nourish the hair follicles, leading to healthy hair growth.

Vitamin B1

The B-Complex vitamins help to nourish the hair follicles, leading to healthy hair growth.

Vitamin B2

The B-Complex vitamins help to nourish the hair follicles, leading to healthy hair growth.

Vitamin B3

The B-Complex vitamins help to nourish the hair follicles, leading to healthy hair growth.

Vitamin B3s & B6

The B-Complex vitamins help to nourish the hair follicles, leading to healthy hair growth.

Kelp

Kelp is a natural source of iodine, which helps to support the hair follicle by both regulating the resting time of the hair follicle and helping the follicle to become active again, providing new growth.

Saw Palmetto Berries*

Saw Palmetto Berries stop the shrinkage of hair follicles, allowing the follicles to thrive and produce healthy hair.

Folic acid

Folic acid is proven to be effective in the treatment of alopecia, a common form of hair loss.

Borage Oil Powder

Borage oil has an omega-6 essential fatty that helps to reduce the inflammation of hair follicles that often leads to damage and hair loss.

Zinc

Zinc benefits for hair include promotion of cell reproduction, tissue growth and repair of broken tissues. It also maintains the oil-secreting glands that are attached to your hair follicles, thus decreasing their chances of falling off. Insufficient zinc levels may result in loss of hair, thinning hair and dull, lifeless looking hair that greys early.

*This is the natural version of Minoxidil (the active ingredient in Rogaine). It's one of the most important ingredients in an all-natural hair vitamin.

3

The Unbreakable Hair Stage

This is where your hair is nourished to grow stronger, healthier hair.

Natural ingredients that help strengthen the hair include:

(Click an ingredient to learn more)

Vitamin E

Vitamin E is a great stimulant for growth of capillaries, which encourages a healthy blood circulation in the scalp. This will aid in the growth of strong and healthy hair. Vitamin E contains potent antioxidants that assists our body tissues, when our tissues are strong and healthy, our aging process slows drastically, giving your hair and skin a youthful radiance. With the regular intake of vitamin E, not only will you notice your skin looking younger, but you will also stop seeing those premature greying hairs popping up.

Iron

Low iron is the most common nutritional deficiency in the U.S., iron is an essential mineral that helps transport oxygen throughout the body. Iron is also necessary to maintain healthy cells, skin, hair and nails. A lack of iron is known to cause hair loss.

Bamboo Extract

Bamboo stem and leaf extract are the richest natural sources of silica. In addition to the benefits to the hair, silica also improves calcium assimilation in the body, which helps to build stronger bones and teeth.

Horsetail Herb

Horsetail is rich in silica, a mineral which has been shown to accelerate hair growth, maintain hair elasticity, add luster to hair, and prevent split ends.

Hydrolyzed collagen

Hydrolyzed collagen is composed of small amino acids which aid in building up the proteins which strengthen hair.

Additionally, folic acid has been proven as a treatment for hair loss diseases like alopecia.
Rating:
"I promise these vitamins are miracle workers. Two months in and my thinning crown is now matching the rest of my hair"
- Grace Springfield, New Haven, Connecticut
*Individual results may vary.

Rating:
"Five stars. Three for stopping my hair from continually falling out and two for growing back my edges."
- Margarette Anne Jones, Elyria, Ohio
*Individual results may vary.

Rating:
"I've only tried one bottle and in the first three weeks I could see my part filling in. Thanks for the deal, I'm buying more now!!!"
- Janice Parks, Lewiston, Idaho
*Individual results may vary.
Update: First Time User Discount
We designed Hair La Vie to be the healthy hair answer you're searching for. We believe in it so much I'd like to offer you an exclusive first time user offer. This is the lowest price you will see Hair La Vie. Try it and love it or you will get all of your money back, guaranteed. Remember, supplies are limited. Based on our most recent consumer survey 85% of user saw results within the first two months of usage.
I WANT TO SAVE 42% OFF HAIR LA VIE TODAY
Try with Hair La Vie's 90-day money-back guarantee
90% would recommend to a friend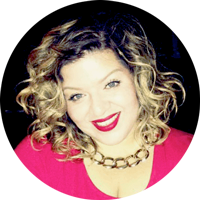 Carla Rivas
Co-founder of Hair La Vie
Carla@hairlavie.com

I'm Carla Rivas, co-founder of Hair La Vie and a hairstylist with over 10 years of style experience.
I created Hair La Vie because I really wanted to encourage women to remember how beautiful they are, and empower them to have vibrant, healthy hair that feels as strong as they are.