Why Hair La Vie
Made with highly effective, plant-based ceramides.

Clinically studied rice-based formula

Imported directly from Japan

No artificial ingredients or fillers
Ingredients
PhytoCeramides


A high-quality, gluten-free, naturally-sourced, rice-based formula clinically shown to promote visibly lifted, firmer, and more hydrated skin.

Vitamin A


Vitamin A contains cleansing properties that help promote healthy skin and help to refresh a sun-exposed complexion.

Vitamin C


May help promote immune function and support natural collagen production.

Vitamin D


May help promote immune function, maintain strong bones, keep skin healthy, support cell growth, and aids in creating new hair follicles.

Vitamin E


This important vitamin promotes a strong scalp and hair and contains cleansing properties that support a youthful radiance.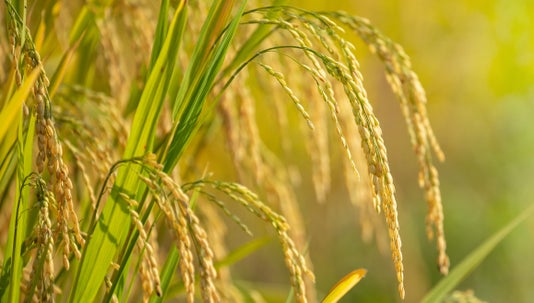 How it works
Hair La Vie PhytoCera helps nourish your skin with phytoceramides—antioxidants that promote firm skin and healthy areas under your eyes. These skin-supporting phytoceramides help lock in the skin's natural moisture while visibly improving its natural elasticity, texture, and tone.
How to use
Take one PhytoCera capsule per day
Preferably with a meal
The Journey
Month 1

Skin appears brighter and more radiant

Month 2

Nail and hair growth is visibly improved while skin appears supple and more hydrated

Month 3

A visibly healthier, youthful appearance is noticeable in the face, eyes, skin, and hair

Month 4

Celebrate the stunning results! Continue your healthy hair journey for endless good hair days.
Reviews
Frequently Asked Questions
What are phytoceramides?

Phytoceramides or "ceramides" are super-strong antioxidants that help fight free radicals.

They also activate peptide blends, which boost elastin and collagen production to help reduce the appearance of wrinkles, lines, and bags under your eyes, all while promoting firm skin.

Ceramides are naturally found in your epidermis. However, natural reduction in ceramides can cause the appearance of wrinkles, dry skin, and poor complexion. Phytoceramides are the plant-based equivalent to ceramides.

The most common sources of phytoceramides are wheat and rice, but they can also be found in sweet potato and tuber plants.

.

What makes Hair La Vie PhytoCera the most effective skincare solution?

Hair La Vie PhytoCera uses naturally derived, gluten-free, rice-based ceramides clinically shown to promote skin hydration.

Are there also clinical trials to support Hair La Vie PhytoCera (phytoceramides)?

Yes. A third-party independent study at Soiken, Japan's Institute of General Medical Sciences, performed a related study. The study consisted of 33 individuals (6 male, 27 female, with an average age of 25) being given a placebo or 40 mg of ceramides from oryza each day over 6 weeks.

Dermatologists were brought in to perform three-dimensional, microscopic skin surface analyses, performed using VISIOCAN, and conducted by Courage and Khaza Gmbh. This was able to evaluate the skin for moisture content, smoothness, and more.

This study concluded that Ceramide-PCD®—an ingredient in Hair La Vie PhytoCera—increases skin hydration, minimizes small lines and wrinkles, promotes skin smoothness, and fights signs of aging visibly and from within.

The moisturizing effects of Ceramide have been studied with other commercially available ceramides. Ceramides were evidenced to be among the best, with a moisture ratio of over 35 percent.

How long does it take until you see results?

Skin rejuvenation can take time depending on age and the experiences your skin endures. Most people see results in as little as three weeks; however, it could take longer.

What are the benefits of Hair La Vie PhytoCera?

Hair La Vie Phytoceramides revitalizes your skin and helps keep it hydrated from the inside out. The phytoceramides support your skin's natural and youthful look, feel, and glow by enhancing your skin's moisture retention.

Phytoceramides also act as an additional line of defense by smoothing skin and helping to maintain elasticity.

Are Hair La Vie phytoceramides healthy?

Hair La Vie Phytoceramides are completely safe with no artificial colors, flavors, or filler ingredients. Based on clinical studies, they have shown no side effects. However, it is always recommended to consult with a physician before introducing any dietary supplement to your regimen.

Will I see results if I am over 70?

Absolutely. Phytoceramides significantly moisturize and rejuvenate skin regardless of age. Cellular support occurs naturally no matter what age you are when you give your skin what it needs.

Should I continue to use this after I obtain my desired results?

In order to retain your skin's glow and hydration, it is recommended that you continue to use phytoceramides as a routine maintenance product. This product will continue, indefinitely, to keep your skin's appearance looking healthy and youthful.